Meet Our Team at Doyle Chiropractic & Acupuncture
---
Chiropractor Geoffrey Doyle D.C.
Dr. Doyle is a graduate of Cleveland Chiropractic College in Kansas City, MO where he received a Doctor of Chiropractic degree. He studied and learned acupuncture from the world-famous Dr. Richard Yienne, who founded the Acupuncture Society of America. Born and raised in Kansas City, his father is also a chiropractor and an acupuncturist; he has been teaching the art to Dr. Doyle since he was born. Married with three children, Dr. Doyle is an active member in his local church.
Among the many activities he is involved with, Dr. Doyle is a member of the Pinnacle Management Group and speaks nationwide on chiropractic, acupuncture, natural healthcare and happiness. He is also a member of the ASA, ACA, ICA and NCCA. It is Dr. Doyle's goal to help as many people as he can through chiropractic and acupuncture. He loves nothing more than to see people become healthy individuals after struggling with various symptoms for far too long.
---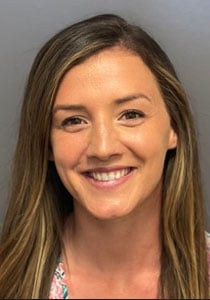 CHIROPRACTOR KRISTEN Allen D.C. 
Dr. Kristen is a graduate of Sherman College of Chiropractic in Spartanburg, SC where she received her Doctor of Chiropractic degree. Dr. Kristen is Webster Certified and a member of the International Chiropractic Pediatric Association (ICPA). She was born in NY and raised in NC where she obtained a Bachelors of Science in Exercise Science. Dr. Kristen went on a mission trip through ChiroMissions to serve and adjust the people of Dominican Republic at schools and a prison while in clinic at Sherman College. That being said, a big part of her becoming a chiropractor was "to give, to love, to serve and educate". Dr. Kristen loves to learn and has plans to expand her knowledge in several ways to deliver the best possible care for infants to elderly so that they will be able to experience health to their fullest potential. She is very eager and excited to serve the community of Huntersville and surrounding areas at Doyle Chiropractic and Acupuncture. Outside of practice Dr. Kristen enjoys being outdoors especially hiking, yoga, and exercising with her husband and daughter.
---
Our Office
What Makes our Huntersville Chiropractic Office Unique?
When compared to other chiropractic offices, our office stands out because we:
Invest ourselves with complete sincerity and genuine interest in improving your health.
Treat your health condition holistically and naturally.
Offer gentle, effective adjustments as often as you require treatment (covered by package deals).
Work with your insurance provider to get you the most coverage and services possible.
Combine chiropractic care and acupuncture to accelerate results.
Invite you to drop into our office without an appointment.
Come tour our office. You'll discover that our staff is friendly and helpful, our doctor is well-versed in treating a wide range of health conditions and our office accommodates your unique needs.
Take the first step by scheduling a complimentary, no-obligation consultation. Call (704) 947-7272 or use our simple online contact form.
Monday
9:30am - 12:30pm
3:00pm - 6:00pm
---
Tuesday
9:30am - 12:30pm
3:00pm - 6:00pm
---
Wednesday
9:30am - 12:30pm
3:00pm - 6:00pm
---
Thursday
9:30am - 12:30pm
3:00pm - 6:00pm
---
Friday
9:30am - 12:30pm
3:00pm - 6:00pm
---
Saturday
10:00am - 2:00pm
Doyle Chiropractic & Acupuncture
9630 Sherrill Estates Road Suite B
Huntersville, NC 28078
(704) 947-7272
Safe & Effective
Member of ACA & NCCA
Serving Huntersville Since 2004
Blend of Modern & Traditional