Meet Our Team at Doyle Chiropractic & Acupuncture
---
Chiropractor Geoffrey Doyle D.C.
Dr. Doyle is a graduate of Cleveland Chiropractic College in Kansas City, MO where he received a Doctor of Chiropractic degree. He studied and learned acupuncture from the world-famous Dr. Richard Yienne, who founded the Acupuncture Society of America. Born and raised in Kansas City, his father is also a chiropractor and an acupuncturist; he has been teaching the art to Dr. Doyle since he was born. Married with three children, Dr. Doyle is an active member in his local church.
Among the many activities he is involved with, Dr. Doyle is a member of the Pinnacle Management Group and speaks nationwide on chiropractic, acupuncture, natural healthcare and happiness. He is also a member of the ASA, ACA, ICA and NCCA. It is Dr. Doyle's goal to help as many people as he can through chiropractic and acupuncture. He loves nothing more than to see people become healthy individuals after struggling with various symptoms for far too long.
---
Chiropractor KENNETH HUFFMAN D.C.
Dr. Kenneth Huffman is a native of Concord, North Carolina. Over the last 30 years, he has lived and practiced in Southeastern United States. He graduated Summa Cum Laude from Life University in Marietta, GA as a Doctor of Chiropractic. He is also certified as an Applied Kinesiologist by the International College of Applied Kinesiology.
Doctor Huffman began Chiropractic care at the age of 5 years old. As a lifelong athlete, he was always encouraged to keep himself in peak condition through Chiropractic care. As an amateur competitor, he has subsequently won 9 bodybuilding and 16 power lifting championships over the past 25 years. Dr. Huffman is also a skilled Martial Arts Instructor having with worked exclusively with Military personnel throughout his career.
He has a passion for helping people and serving others through Chiropractic and Acupuncture. Make sure you come in and say hello to Dr Huffman soon!
---
Jillian - Chiropractic Assistant
---
Christie - Chiropractic Assistant
---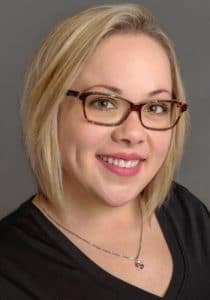 Melanie - Massage Therapist
Melanie is a graduate of the NC Massage School in Cornelius, NC. She is the owner of Resilience Therapeutic Massage & Bodywork LLC. Melanie is a Licensed Massage Therapist and is certified in Medi-Cupping and Neuromuscular Therapy & Structural Bodywork.
She specializes in therapeutic massage with the intention of correcting postural deviations, as well as educating her clients to provide self care to progressively reach a point of living without pain.
This can be accomplished through Deep Tissue Massage, Trigger Point work, Sports Massage, Stretching, Myofascial work, Guasha and Joint manipulation. While firm pressure is her strength, relaxation and comfort are still the ideal goal.
Melanie enjoys working with clients to resolve chronic pain, headaches, TMJ (Temporomadibular Joint) dysfunction, plantar fasciitis and sport injuries as well as recovery and maintenance, among other issues. By adjusting each massage to the individual client, she will provide a very specific massage for your needs.
---
Our Office
What Makes our Huntersville Chiropractic Office Unique?
When compared to other chiropractic offices, our office stands out because we:
Invest ourselves with complete sincerity and genuine interest in improving your health.
Treat your health condition holistically and naturally.
Offer gentle, effective adjustments as often as you require treatment (covered by package deals).
Work with your insurance provider to get you the most coverage and services possible.
Combine chiropractic care and acupuncture to accelerate results.
Invite you to drop into our office without an appointment.
Come tour our office. You'll discover that our staff is friendly and helpful, our doctor is well-versed in treating a wide range of health conditions and our office accommodates your unique needs.
Take the first step by scheduling a complimentary, no-obligation consultation. Call (704) 947-7272 or use our simple online contact form.
Monday
9:30am - 12:30pm
3:00pm - 6:00pm
---
Tuesday
9:30am - 12:30pm
3:00pm - 6:00pm
---
Wednesday
9:30am - 12:30pm
3:00pm - 6:00pm
---
Thursday
9:30am - 12:30pm
3:00pm - 6:00pm
---
Friday
9:30am - 12:30pm
3:00pm - 6:00pm
---
Saturday
9:30am - 12:30pm
Doyle Chiropractic & Acupuncture
9630 Sherrill Estates Road Suite B
Huntersville, NC 28078
(704) 947-7272
Safe & Effective
Member of ACA & NCCA
Serving Huntersville Since 2004
Blend of Modern & Traditional